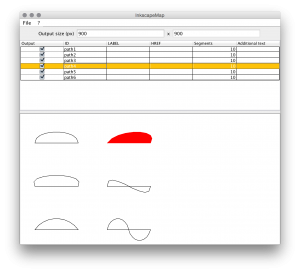 InkscapeMap is an open source software to create HTML imagemap or just extract coordinates (think PHP GD libraries) from SVGs created with Inkscape. It is a one-man open source project developed in my free time in Java.
I've just uploaded a new version supporting Bezier curves and circles/ellipses. Starting with this version 0.10, the license has been changed to the more permissive MIT license.
The project (including the full source code and unit tests) can be found at the SourceForge Inkscapemap page. Here are the the OpenHUB statistics. Apparently, it's also featured in Softpedia.